Egypt in the Movies
For years and year, the film industry's attention has been fixated on the history of Egypt with all its myths and mysteries. Movies about mummies being revived, ancient kings & their lives, modern Egypt and more have been produced by American companies as well as European and Egyptian ones. In this article, which I hope you'll like, am going to highlight some of the most iconic movies with plots directly related to Egypt.
1) The Egyptian (1954)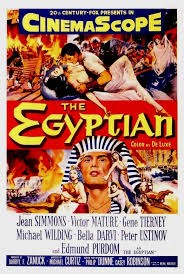 The plot of this magnificent historical film takes place during the rule of the 18th dynasty at a time when Egypt's Pharoah was Akhnaton. The story revolves around Egyptian physician, Sinuhe and his friend Hor Moheb, who luckily get the opportunity to work for the king. The movie follows the monotheistic beliefs of Akhnaton and how believing in one God (Sun God, Aton) caused him many troubles and fired up antagonism against him by the polytheistic priests and how all of this reflected on Sinuhe's actions and decisions. The movie isn't at all an accurate historical reference, but is surely is worth watching. It's more like a mental trip back to the ancient times.
Cast: Edward Purdom – Jean Simmons – Victor Mature – Jean Tierny
2) Abbot & Costello Meet the Mummy (1955)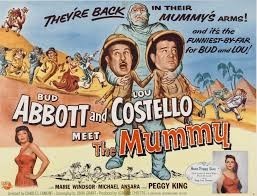 If you're into the horror comedy movie genre, you might like thing movie, which I highly recommend to classic film fans, to be more precise. The plot follows Abbot and Costello, two Americans in Cairo which find themselves in the middle of an unexpected adventure when they sign up for a job which requires them to accompany an Ancient Egyptian mummy back to the United States, a mummy with an enchanted medallion that'd lead its possessor to an ancient princess' hidden treasure, but the only problem is the mummy gets stolen, leaving our lead character with clueless in the middle of Cairo, with nothing but a cursed medallion.
Since the film was shot in Cairo, Egypt during the 1950s I think it would be a great chance for you to take a closer look at Egypt's beauty at that time, and it was. Hope you enjoy the film. 
Cast: Bud Abbot – Lou Castello – Marie Windsor – Michael Ansara – Peggy king
3)Stargate (1994)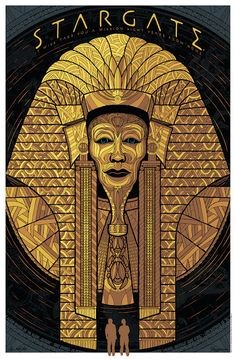 Hello science fiction lovers. I got a nice movie for you. Released via Metro-Goldyn-Mayer & Coralco Pictures, this awesome sci-fi thriller stars Kurt Russel, James Spader and Jaye Davidson.
A portal called a "stargate", that was moved from Giza to a US military bases leads a team of explored to be transferred to a mysterious planet, inhabited by a nation very to similar to Ancient Egyptians, that worship Ra. As you watch the film, riddles are unraveled while others will suck up your very mind. Prepare yourself for a massive dose of amazement beyond your imagination.
4)Valley of the Kings (1954)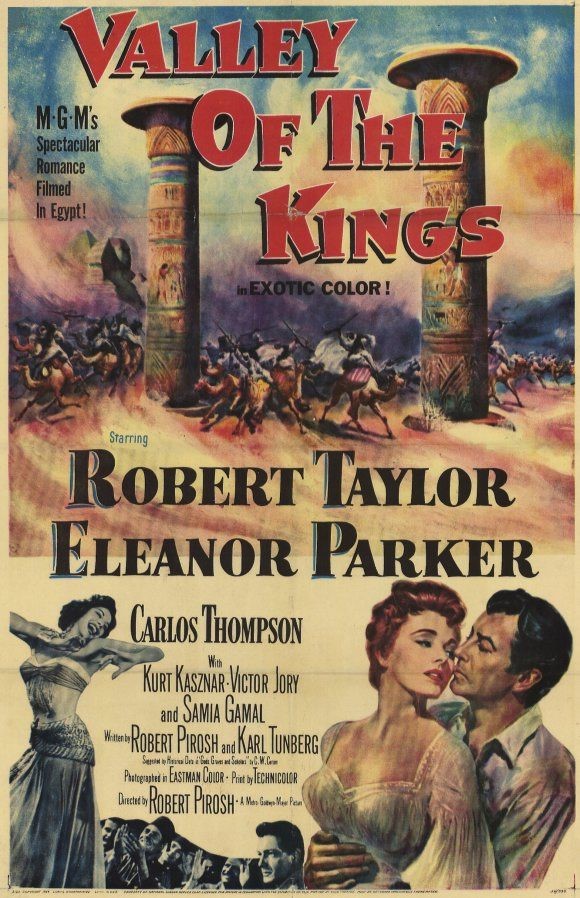 Filming of this wonderful picture took place in many Egyptian cities including: Luxor, Aswan, Giza, Suez and even the Libyan desert as well as other fascinating locations. It's a great chance to observe footage of the great Abu Simbel temple as it was originally located before the High Dam construction later in the following years. The film stars Robert Taylor, Eleanor Parker and Samia Gamal, and is based on an original story by Robert Pirosh. The film events pick up at the search of the tomb of king Ra Hoteb, that's told to have a link with Biblical Joseph, only things don't work out for our ambitious Egyptologist Mark Brandon.
This was the first American film to be premiered in Cairo and Alexandria. Hope you like it. Enjoy !