HOT NEWS ALL THE WAY FROM LE CAIRE
FIBA U19 Basketball World Cup 2017 in Cairo
A major international sports event, that's been held for 40 years, is taking place in Egypt right now. Cairo, is once again, the centre of the world's attention and focus. The FIBA U19 basketball world cup 2017, is taking place in Cairo, at the moment. You can catch the matches, live on YouTube, where they're being broadcasted.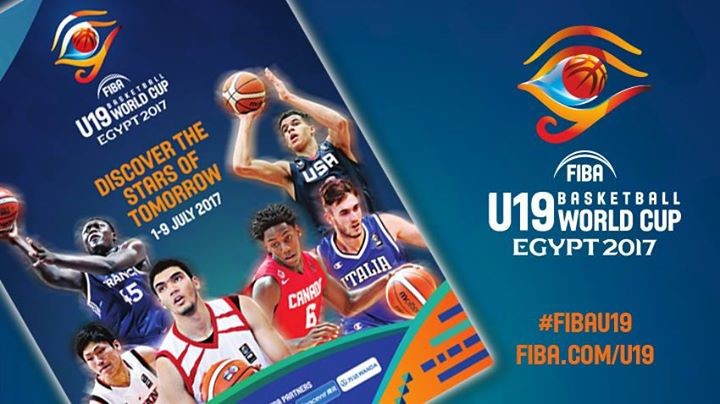 The matches will be going on until the 9th of July, which will be the last day of the tournament. On the 1st of July, the President of Egypt, Sisi announcing the beginning of the superb championship, and one of the best Indie bands of Egypt, Sharmofers, threw a mighty gig, entertaining the enthusiastic crowds.
Sixteen international teams are battling for the precious cup, each one dreaming of taking it back home.
Some days ago, the American team, decided to take a light break, and thought to themselves "you know what? Since we're in Egypt, why don't we take advantage of that and go to explore the mighty legendary Pyramids of Giza?" And so they did. The players, staff and coach took several photos and selfies, that conquered social media.
So, I guess, let the best team win. :)